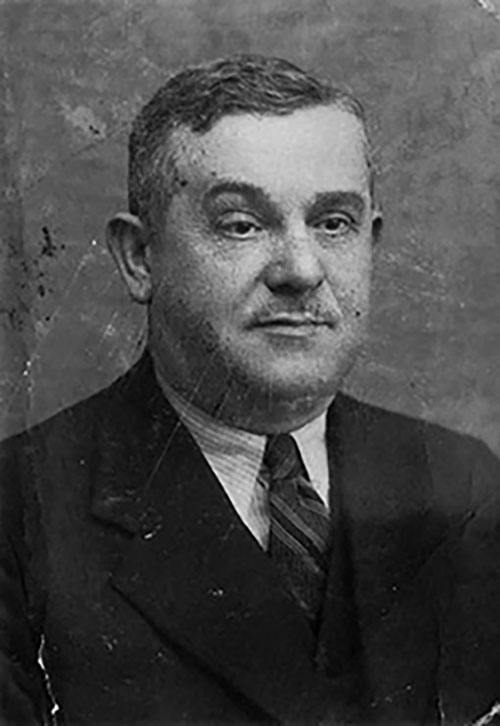 Demos Ciclitira Ltd has imported dried fruit to the UK for over a century. The story, however, begins earlier than this, with six brothers resident in Greece. The family were packers of Greek currants and, one brother, Theodore Ciclitira, moved to England and started a firm known as Ciclitira and Co. The office was located in Boltoph Lane in the City of London, which was close to the Port of London.
Mr Demos Ciclitira (left) born 1883, helped run this office, and in 1926, he decided to start a business for his own account in Monument Street, EC3. The company progressed well in the pre-war years, specialising in the sale of Greek currants, and importing via the ports of London, Bristol and Liverpool.
The company acted as an importer selling through a defined distribution chain. This chain, which the entire food industry followed, involved the passing of goods from importer to broker, and then from dealer to wholesaler, with goods finally sold to the manufacturing and retail markets in the UK. In 1939, at the outbreak of war, Britain's imports were restricted. Dried fruit, like most other foods, was strictly rationed and importation controlled by the government's Ministry of Food. Unfortunately Demos, who died in 1943, never enjoyed the return to free trade, as rationing did not end until 1954.
Family business
Demos Ciclitira's two sons, Dennis and John, undertook the revival of the company during the late 1950s, and formed Demos Ciclitira Ltd on a joint ownership basis. They resumed the import of dried fruit but on a much wider scale, which included dried fruits sourced from all over the world. Times had changed and Dennis and John were some of the first importers to trade dried fruits from around the world to the newly emerging supermarkets. Strong links were forged with companies in Greece, Turkey and Australia – which continue to this day.
The office remained nearby to Eastcheap in The City of London, moving to Idol Lane and then, in 1969, to No.16 Creechurch Lane, affectionately known as Capitol House after the first brand of currants which Demos had imported. The next move was to a new building in Leman Street – again known as Capitol House – and this remains the company's registered address today.
Demos' cousin Kostas Ciclitira came to stay with him in 1908 to participate in The London Olympic Games, where he won two silver medals for athletics. He was to win a gold medal for Greece at the Olympics in Stockholm in 1912. This gold medal was only the second won for Greece, with another fifty years passing before a third was won in 1960, by the then King Constantine for sailing. It is a nice thought that the benefits of natural dried fruits may have helped an Olympic sportsman all that time ago and that those very same products continue to be imported and distributed by the company today.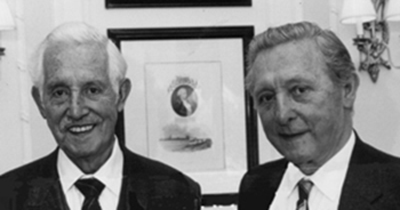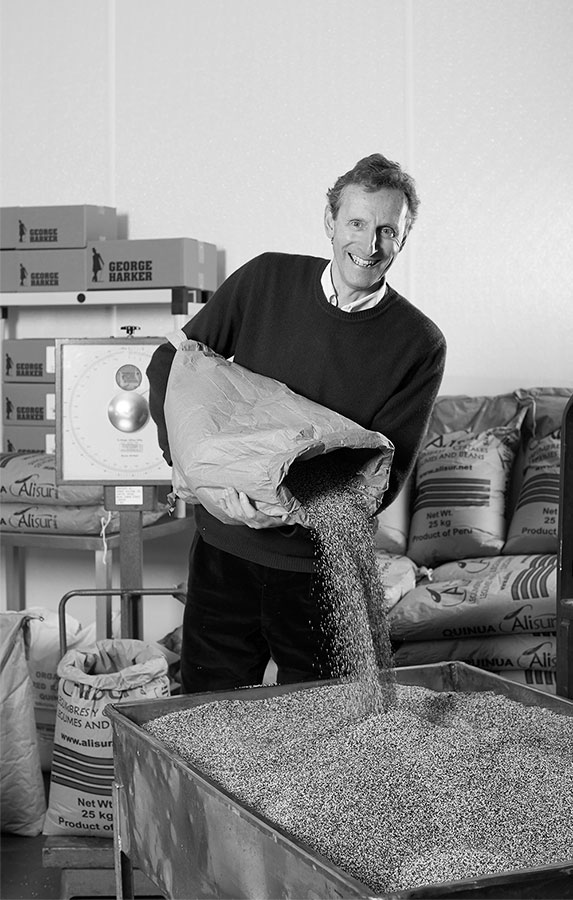 Today, Demos Ciclitira Ltd, following its merger with George Harker and Co Ltd, remains one of the leading UK importers of dried fruit, and a packer of a whole range of other products, including cereals and pulses. The company retains offices in London at Capitol House, Leman Street, E1, with its packing factory located in Braintree, Essex.
The family tradition continued with Andrew Ciclitira (left) guiding the company into the new millennium and successfully trading up to present day. Sadly, Andrew passed away in late 2020 and the responsibly of Managing Director was given to Rebecca King with Andrew's brother David Ciclitira becoming Chairman.
Sales are to major UK retailers as well as the manufacturing and wholesale sectors. The company is particularly proud of its long association with a number of leading producers, such as Taris and Clarke Dried Fruit Ltd in Turkey, and the Union of Vostizza in Greece. The company's current brands include Demos and George Harker, and the company continues to sell the world famous Eat Me brand of dates.

Early history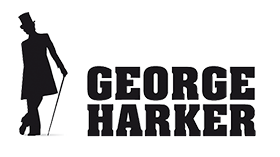 The firm of George Harker & Company was founded in 1826 by Mr. George Harker. The offices were originally at number 27, St Martin's Lane in the City of London, and later moved to Upper Thames Street. In the early days of the company, representatives toured the country in horse drawn coaches complete with top boots and tassels and were absent from the London offices for up to three months at a time. The company also owned their own ship that coasted between London and Scotland. Until 1914 the Directors and Principles attended the office properly groomed in silk hat and frock coat, and only male clerks were employed. It was not until the mass exodus of male staff during wartime that female staff were employed for the first time.
The company began trading in a variety of products, including dried fish, oils and spices. It soon, however, concentrated on trading in rice, pulses, dried fruit, canned goods, spices, nuts and what was known at the time as colonial produce. As business developed, a packing factory was set up to pack a wide range of products at Bow Road, London.
Through the wars
The company has traded under several monarchs and several wars, including the Boer War and two world wars. This greatly affected the business and at least four staff served with the forces in South Africa during the Boer War. The First World War saw more than 40 members of staff engaged in active service overseas with four sadly losing their lives. The Second World War also saw the loss of four members of staff on active duty. The bombing of London during the Blitz caused many logistical problems and the factory was completely destroyed. However, contingency plans had been made earlier, and production was quickly moved to other premises in London. It was due to the great spirit and dedication of the staff during these troubled times that the company managed to continue trading.
Post war
Trading patterns changed considerably following the end of the Second World War, with self-service becoming an accepted way of life. Mergers and group trading brought about a major change in the traditional buying channels, and whilst the wholesale and retail selling outlets were in the main unaltered, large numbers of companies merged, and the focus became one of economies of scale and buying power, rather than smaller transactions. It was therefore no longer economical to employ a large sales force covering regional areas.
Self-service continued to expand at a rapid pace in the 1950s and 1960s, and goods such as cereals, pulses, dried fruits and nuts which had been traditionally sold in bulk were now sold in smaller pre-packs. The company found itself in a unique position to take advantage of this change, which has continued to the present day. The company had already operated a successful packing factory for many years and had established valuable experience in packing products under customers' own brands. This, coupled with important overseas and domestic links, meant that the company could offer specialist services not readily available elsewhere.
Modern times
George Harker continued to maintain a London office, most recently at Cree House, in Cree Church Lane. A near neighbour at this time was, by chance, another established food importer, Demos Ciclitira Ltd who also had their offices in Cree Church Lane. Mr. Stanley Stephenson was Chairman for many years, and achieved the amazing record of working at George Harker for over 70 years, having started as a boy.
The decision was taken following commercial pressure to sell the business to a larger trading company, Stevens & Brotherton, and this sale took place in 1994. The London office was closed and management moved to Stevens & Brotherton's headquarters in Orpington, Kent. After a relatively short period, the firm was sold again in 1998, this time to the family trading business of Demos Ciclitira Ltd. This gave the opportunity for the two companies to merge their operations. The present modern factory at Braintree, Essex is equipped with the latest automatic plant machinery for cleaning, chopping, mixing and packing dried fruit, cereals and pulses.
Office & Factory
Demos Ciclitira Ltd
Park Drive Industrial Estate
Braintree
CM7 1AW
Registered Offices
Capitol House
60-62 Leman Street
London
E1 8EU
Contact
T: 01376 321272
F: 01376 552160
E: info@demos-uk.com