Our BRC accredited and Organic approved packing factory undertakes packing for major supermarkets, wholesalers and manufacturers. We have an excellent working relationship with some of the best loved food companies in the UK.
Our packing factory includes 5 flow wrap gravity fed machines, 2 fruit washers, a chopping machine and a hand packing area. This creates a diverse packing range of sizes and designs to cater for a wide variety of customers. We have full traceability from importing the product through to packing and distribution. Every product is quality checked, packed and supplied to specification.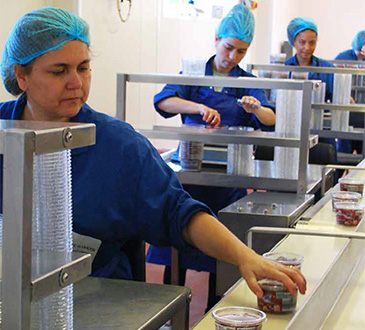 Packing
We currently pack for several leading UK retailers and wholesalers. Packs range in size from 2kg to 50g and are in pre-printed film. We generally offer two styles; a pillow pack, or a block bottom roll top in 500g and 1kg. For wholesalers we can form pillow packs with an applied label to hold up to 5kg in weight. For individual bespoke work we have a hand packing area which weighs and packs product by hand into punnets or pre-formed bags. We have long working relationships with our packaging suppliers and are able to source packaging for your requirements.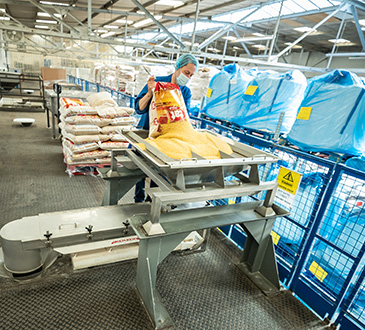 Washing & Mixing
We are able to re-clean dried fruit using Burgess fruit washers which wash the fruit with potable water and remove debris and stones. We have the ability to blend different types of fruit using our washing process. However, if the fruit does not need to be washed, it can be mixed on vibrating tables. We also mix pulses and freeze dried products for cereal and manufacturing customers.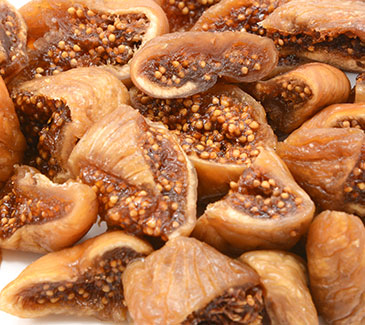 Chopping
We can chop a variety of dried fruits, and apply rice flour if required to keep the fruit free flowing, using an Urschel chopping machine. We also visually inspect product and remove foreign material by hand if required.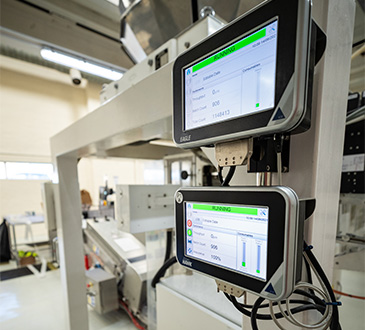 Quality Control
All the products we pack are quality controlled. This includes a visual inspection on incoming raw material and pack checks according to our customer's specification. We also retain samples in order to monitor the quality and life of each product. All products at George Harker have full traceability. Samples can be sent to an accredited laboratory on your behalf to carry out chemical testing if required. We offer our quality control services to external companies who may require products to be checked for defects and have individual tests, such as moisture levels, carried out.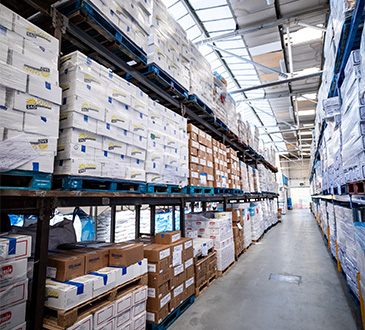 Storage
We have the capability to unload and palletise containers and can store approximately 300 pallets in our warehouse. We have approximately 15,000 square foot for storage, and although we are a nut free site, have allergen and organic segregation for both raw material and packed product.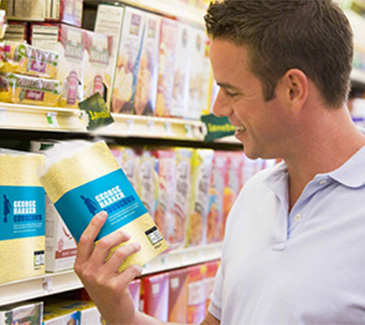 Working in Partnership
We work closely with wholesalers and supermarkets to prepare and pack dried fruit and dried foods to their exact specifications. Our modern packing facility allows us to produce flexible pack sizes from 50g to 5 kg. We can also produce bespoke design own-label packaging for our larger clients.
Office & Factory
Demos Ciclitira Ltd
Park Drive Industrial Estate
Braintree
CM7 1AW
Registered Offices
Capitol House
60-62 Leman Street
London
E1 8EU
Contact
T: 01376 321272
F: 01376 552160
E: info@demos-uk.com