DEMOS IS A LEADING IMPORTER AND PACKER OF DRIED FRUIT AND DRIED FOODS
Established since 1926, Demos Ciclitira Ltd is an experienced importer and packager of dried fruit and natural food in the UK. Buying direct from the producing countries, we are key suppliers to manufacturers, wholesalers and retailers throughout the country.
Our products are traditional, but we are at the forefront of developments for the use of healthy, nutritious fruits and grains. Our enthusiastic and knowledgeable team work hard to understand and meet customer requirements, be they a large supermarket or manufacturer, or a small independent craft baker or health food supplier.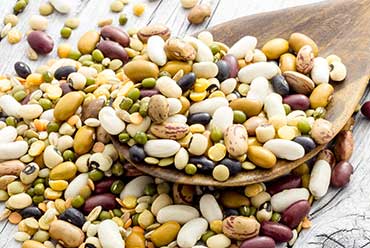 Our Company
Demos Ciclitira is a leading importer and packer of dried fruit and natural dried foods including seeds, grains, beans, peas & lentils.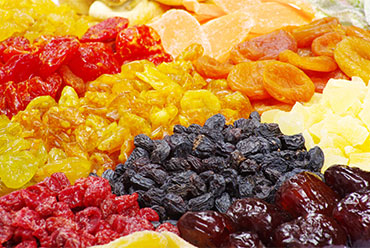 Our Products
Suppliers of high quality dried fruits and natural dried produce from around the world. Source, pack, chop, mix and wholesale.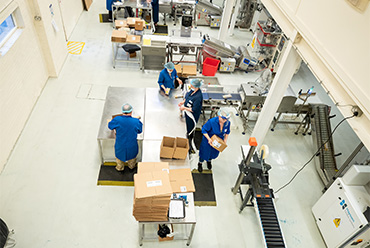 Our modern facility enables us to store, clean, chop, mix and pack dried fruit and dried foods for the wholesale and retail market.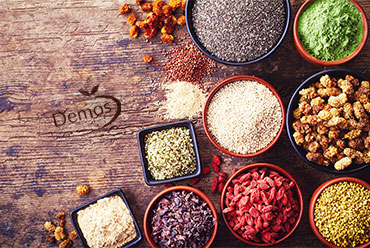 Superfoods
We import and pack a number of grains, seeds and pulses to help everyone stay healthy. These dried foods are definitely in vogue in the 2020s.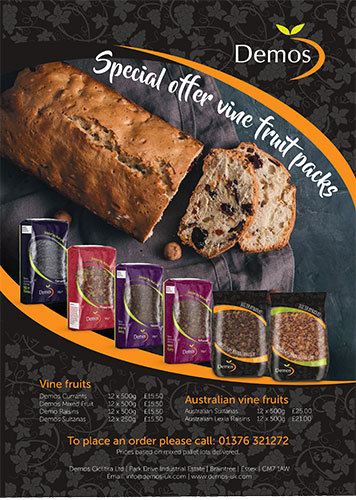 Vine Fruits Special Offer
Special offer on vine fruits and Australian dried fruits for mixed pallet orders.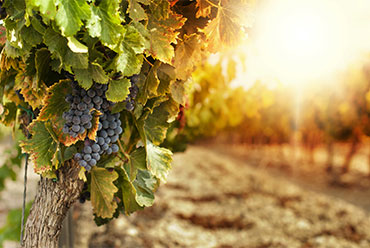 Demos Ciclitira Limited began importing Australian sultanas and raisins in the mid 1980s and has been distributing in the UK over the last 35 years.
We have our own BRC accredited factory George Harker & Co., in Braintree, Essex, where we mix, clean, chop and package dried fruit and natural foods to specific requirements.
Our key strengths are that we purchase direct from the producing countries and have strong links with the world's best producers of dried fruits and pulses, in some cases built up over several generations. We have a wealth of specialist knowledge, particularly with dried fruits, and is a name known throughout the world for this product.
Promoting fresh ideas
We are always looking for new and innovative ways to promote healthy dried fruit and natural dried foods.
Working with premium producers
We have a close working relationship with premium fruit and natural food producers around the world.
Giving full traceability
All our products are quality controlled and are fully traceable back to their origins.
Connecting with customers
Enjoy a great working relationship with all our customers and pride ourselves on great customer care.
Working to high standards
We adhere to the BRC Global Standards certification programme and are a key member of the NDTFA.
Offering own label products
We can design and produce bespoke own label products for our clients.
Packing and distributing
We pack dried fruit and natural dried foods for major high street retailers in the UK.
Producing seasonal products
We offer seasonal dried fruit products at Easter and Christmas time including dried figs, dates and apricots
Providing first class logistics
Our Sales and Logistics department aim to provide complete category management for our customers.
Founded 1826, George Harker Ltd has provided services to the dried food industry for nearly 200 years. It was founded by George Harker at 27 Martin Lane, London.
Office & Factory
Demos Ciclitira Ltd
Park Drive Industrial Estate
Braintree
CM7 1AW
Registered Offices
Capitol House
60-62 Leman Street
London
E1 8EU
Contact
T: 01376 321272
F: 01376 552160
E: info@demos-uk.com