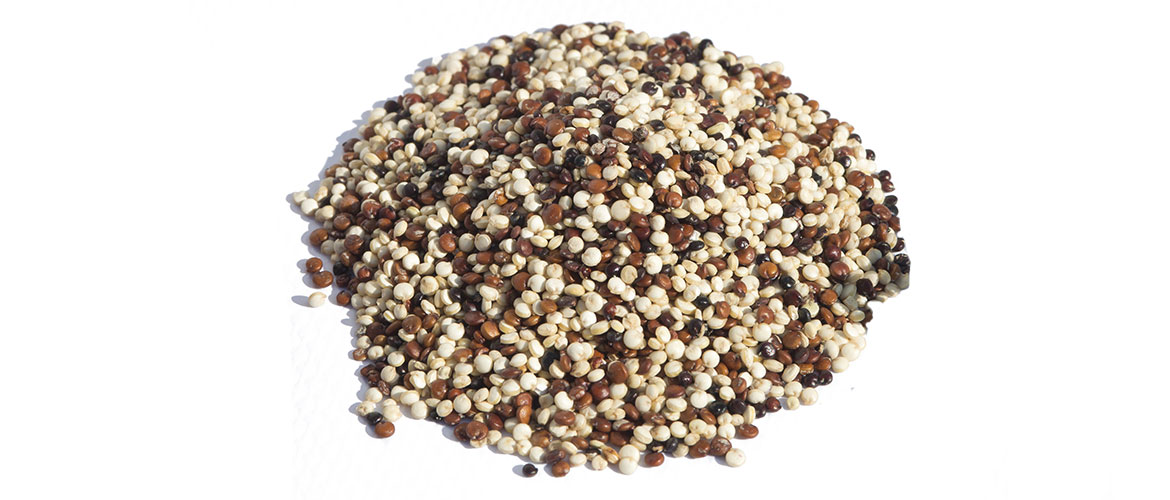 QUINOA – BLACK, RED, WHITE
Native to South America but as this grain became more popular there are now parts of Europe and Britain when it can be grown. Quinoa is a source of protein and fibre and is ideal for a rice substitute because of its nutritional value. Great recipes include quinoa burgers and stuffed peppers.
Often thought of as a grain, quinoa is actually the seed of a plant that grows in conditions where others would not flourish. It is a plant source of complete protein since it contains the full range of amino acids required by our bodies. It is also a source of fibre and can be used by those avoiding gluten.
It is a versatile food that can be used in salads or as a replacement for rice or couscous. Since it has it quite a mild taste it is very good at soaking up other flavours.
Available products:
Black Quinoa
Red Quinoa
White Quinoa
Mixed Quinoa (3 colour mix)